by means of play

A group exhibition through Associated Artists of Pittsburgh at Gallery One Collective Works (G1|CW) in Pittsburgh, PA | April 18 to May 30 2018

Artists: Andrew Allison, Pati Beachley, Jamie Earnest, Joshua Kosker, Crystal Latimer, Deanna Mance, Paul Peng, and Gray Swartzel.

"By Means of Play explores celebratory art making as acts of resistance. The exhibition challenged the notion of marginalized persons only creating works that highlight their identity. Vescio wanted to reveal art that showcased art as joyful creation while establishing the identity of oneself. Artists throughout the exhibition displayed works on queer relationships, symbolism of womanhood, race and one's culture, grappling with religion, and creations with amusing images. While the content of these works had serious undertones, Vescio wanted the works to exist without the pressures of society's expectations."

Installation Documentation (Click to Enlarge)



Deanna Mance
The Constant Motion of Being Formed
Print Edition of 3.
Mixed Media, 2018



Andrew Allison
Seen in person October 1993 - 20_ _ (I can see this face in this tunnel a hundred times and I actually don't know what it looks like)
acrylic, ink and chalk pastel on costume fabric, 2017.



Joshua Kosker
Flatland Stack 1, 2017.
Tangelo peel, copper, sterling silver, leather, 3 ¼ x 2 ¼ x 1" (28" cord)



Jamie Earnest
(PIECES LEFT TO RIGHT / DETAIL SHOTS)

Palate Cleanser
Oil, Foam, Graphite, Collage Paper, 2018. 16"x20"

You and The Horse You Rode in On
Oil, Graphite, Collage Paper, 2018. 58"x32"

Eggbeater
Oil, mesh, ink, graphite, 2018. 16"x20"



Gray Swartzel
Baptism Diptych (The Altar), 2014
Archival Pigment Print. Edition of 8 and 2 Artist's Proofs. 40 x 40 inches

Gray Swartzel
Altar
2018 (Began 2015), Dimensions Variable.




Patricia Beachley
tender
Cast Aluminum Rope with Lipstick Finish, 8"x 31" x5"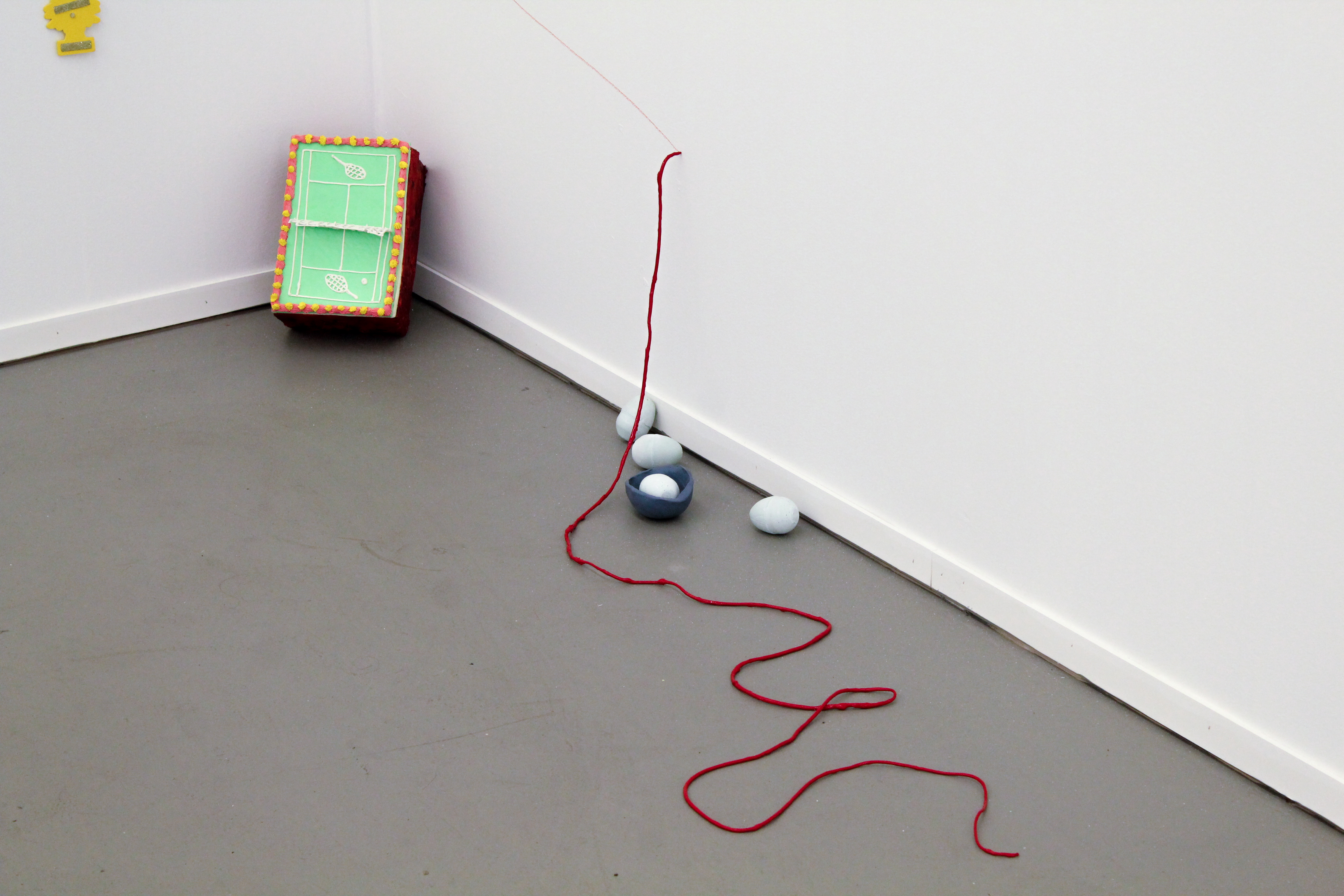 Andrew Allison
C.A.M.P.O.U.T No. 06: you_only_touch_me_to _swat_mosquitoes
Dimensions Variable






Sabotage
Graphite, Bristol Board
6.75" by 11"

A Dream
Pigment ink, Denril.
June 2017
14" by 17"



Crystal Latimer
Riviera Maya
acrylic, metallic gilding, spray paint on panel

---------------

Design Work + Event Shots -- All graphic design by Dana Mooney